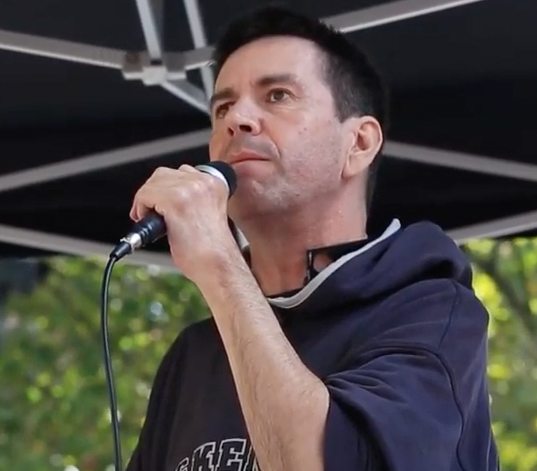 Without this man, there would be no NUBSLI
We are extremely sad to share the news that Roger Lewis has died. I'm sure there are many of you who won't know who he is but for any member of NUBSLI, he is the reason your union exists. 
Toying with the idea of a union, after meeting Roger (the union expert) for the first time, it was not only decided that this was needed but we had a clear plan of how we would do it. Roger was there every step of the way, sharing his knowledge, expertise and encouragement. He was there for the first NUBSLI meeting, the professions first ever boycott action and helped to plan all our campaigns. We all owe him a huge debt of gratitude. 
He knew that in organising as interpreters, we were safeguarding the quality and provision of access for the deaf community. He was able to communicate this so clearly and did so at every opportunity.
I know there are many interpreters who met Roger and were extremely fond of him. Grateful for his knowledge, his guidance and his never waiving support for BSL interpreters and NUBSLI.
On a personal note, he became a trusted friend who was always there for me. He helped me find my voice and set me on the path of becoming an activist and campaigner. I consider myself privileged to have known such a kind and generous man. I will forever be grateful for our friendship and for everything he taught me.
Roger often said that one of his proudest achievements was the establishment of NUBSLI. It is now up to us to continue his fight for a more equal, inclusive and accessible society for all.
Rest in peace.