How to join NUBSLI
To become a member of NUBSLI you need to join Unite the union. We've provided step by step instructions on how to do this below. You can click on any of the images to enlarge them.
To begin the process, you need to go to Unite's website. Clicking on the button below will open Unite's website in a new tab or window.
---
Join as a working member
Once you've clicked on the 'join Unite' button, you'll be shown the following options. Choose 'Working member – I am in paid work'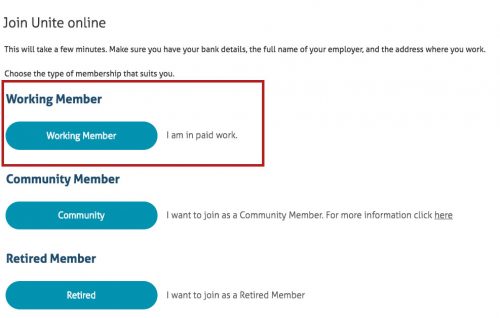 Step 1: enter your personal details
Follow the directions and fill in your personal information and select how you prefer to be contacted by Unite.
Equal opportunities
Unite campaign for equality for all and want to make sure that all members are fully represented in our union. Choosing to disclose that you have a disability will enable Unite to ensure you receive any additional support that you may require during your membership.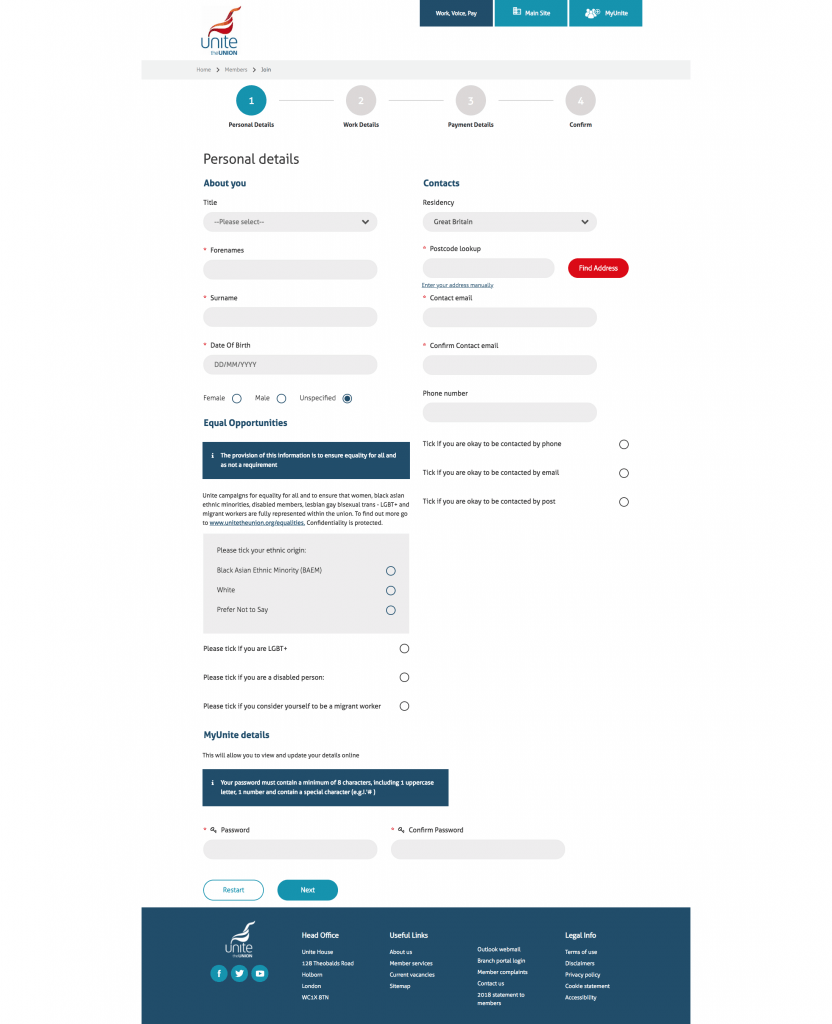 ---
Step 2: enter your employment/self-employment details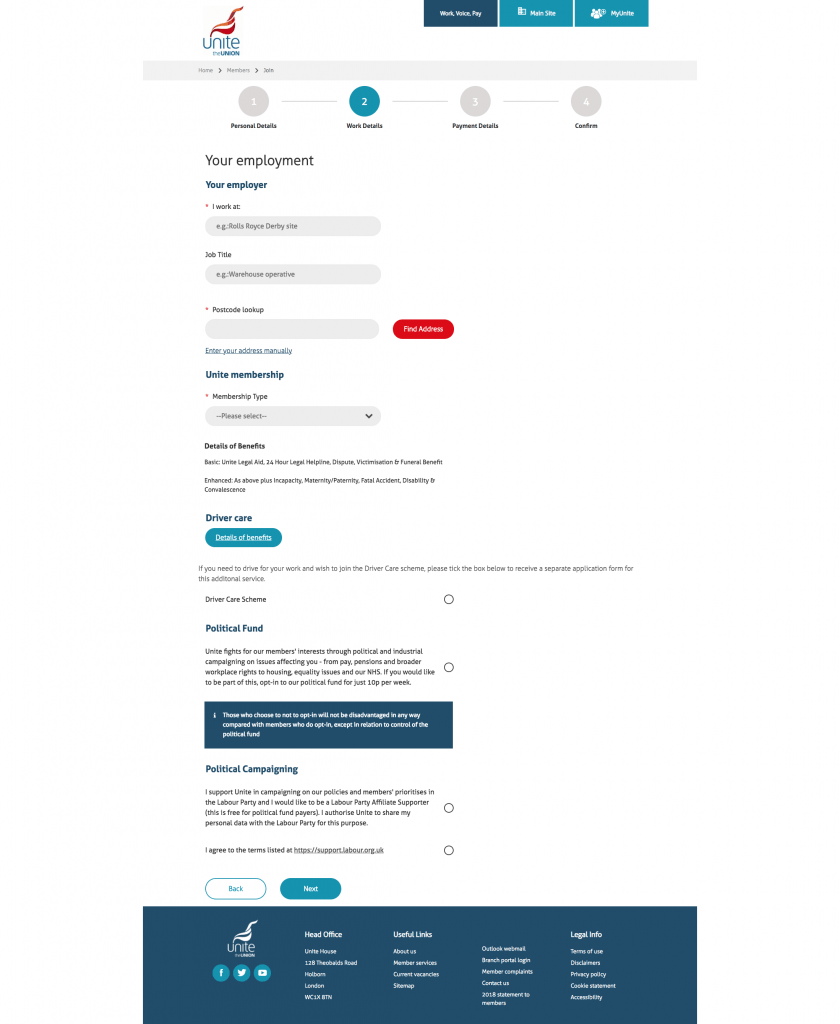 The first part to fill in is your employment or self-employment details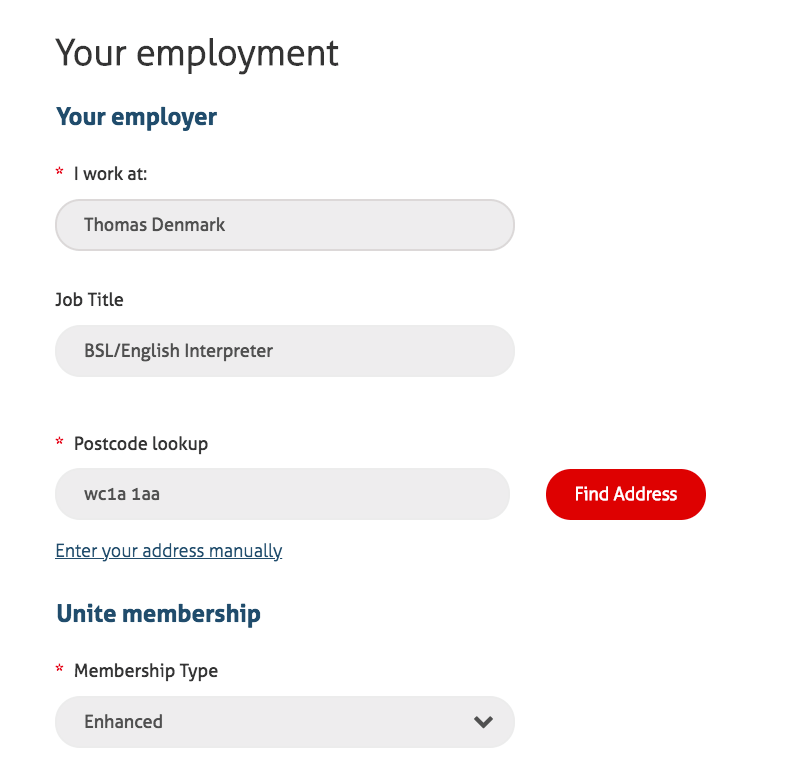 'I work at' – If you are employed, then enter your employer's company name here. If you're self-employed, enter your own name.
'Job title' – if you're an interpreter, enter BSL/English interpreter; if you're a translator, enter BSL translator.
'Postcode lookup' – If you're employed then enter your company's office postcode; if you're self-employed, enter your home postcode.
'Unite membership' – choose the level of membership you want. NUBSLI recommends enhanced as it provides access to all Unite benefits. You can find out more on membership types below (as of September 2021) or view them on Unite's website.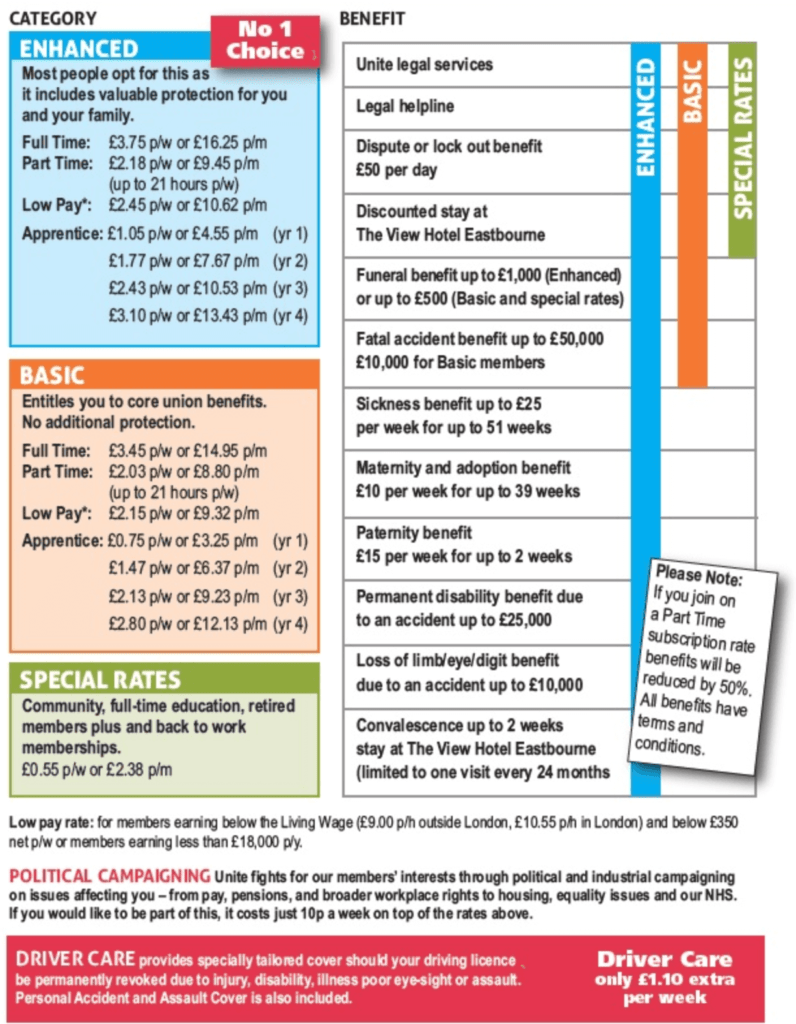 'political fund and political campaigning' – these are optional and you can choose whether you wish to contribute to Unite's campaigning and to being a Labour Party affiliate supporter.
---
Step 3: payment
The price of your membership will be shown under 'subscription rate'. In the area highlighted in red, enter your direct debit payment details and the date you wish your subs to leave your account.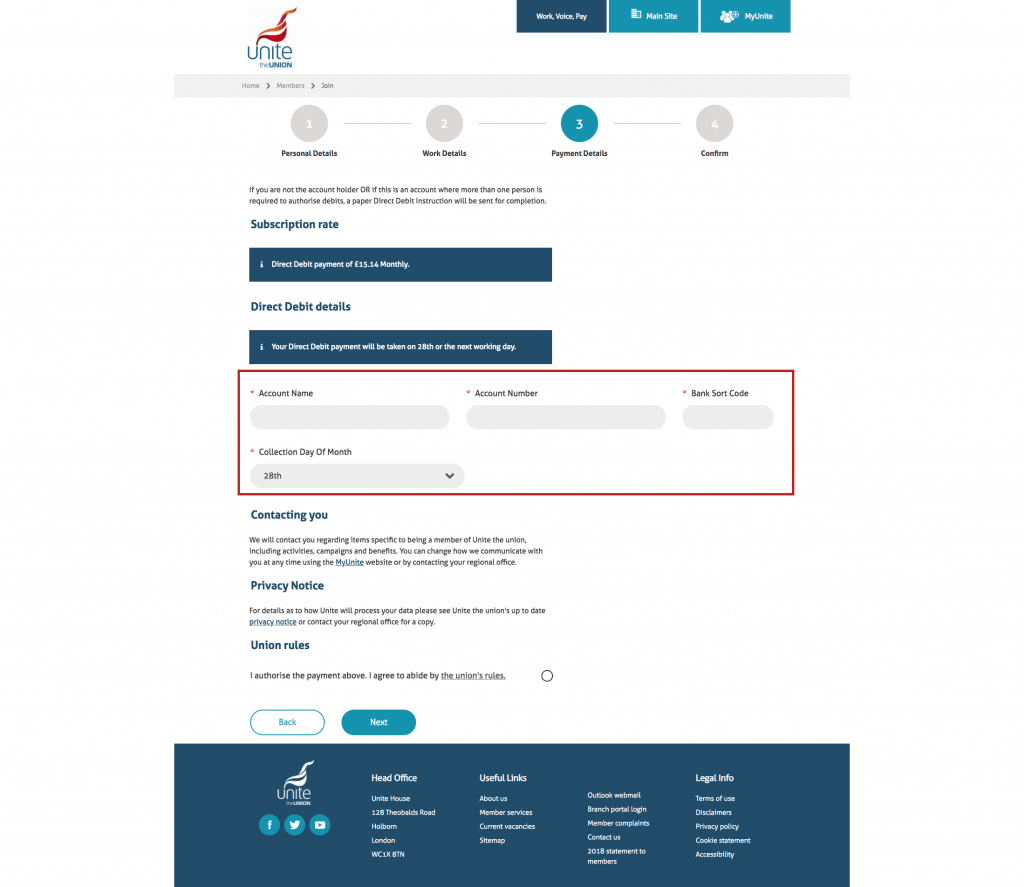 ---
Step 4: confirm the information you've entered and submit
---
That's it, you're a Unite member. There's one more thing you need to do…
Send us your membership number
Once you've joined, don't forget to send us your membership number so that we can make sure that you are transferred to NUBSLI. We will contact you once you have done this and welcome you to NUBSLI and set up your members' area login details.
If you're having problems joining, contact us for help.